Counseling Services in Lake Orion MI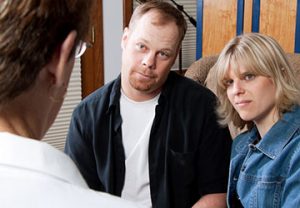 Looking for a trusted therapist or psychiatrist? Oakland Psychological Clinic provides medication management and counseling services in Lake Orion MI. We have a multi-disciplinary staff of mental health providers, and we will match you with the right provider for your needs. Our counseling services include:
Depression Counseling and Anxiety Counseling
Compassionate Grief Counseling and Trauma Counseling
Evidence-Based Addiction Counseling
Couples Counseling and Marriage Counseling
Family Counseling, Child Counseling and Teen Counseling
Psychiatry Services, Including Medication Management
Anger Management Therapy
Bipolar Disorder Treatment
And Other Counseling Services in Lake Orion MI
Want to get matched with a therapist near you? Simply call us at (248) 393-5555. The call and all appointments are confidential. We will ask some easy questions to ensure we match you with the best therapist, and then you can schedule an appointment that works for you.
Confidential Counseling Services in a Judgement-Free Therapist Office
You shouldn't feel embarrassed to go to therapy. At Oakland Psychological Clinic, you can share your story without fear of judgment. Things happen in life that is often beyond our control. That is nothing to be ashamed of. We want you to achieve the best quality of life, no matter what your past may have been.
Your Privacy Is Always Protected
You Will Never Be Judged for Your Experiences
You, Will, Receive Personalized Advice Fit for Your Lifestyle
Your Therapist Will Support You through Every Obstacle
If you'd like to know more about our counseling services in Lake Orion MI, call (248) 393-5555.
We Have Evening Appointments Available
Have a busy schedule that doesn't fit traditional office hours? That's not an issue. We have appointments available in the evenings for counseling services in Lake Orion MI. Our office is located at:
Oakland Psychological Clinic
1455 S. Lapeer Road
Ste. 175 North
Lake Orion, MI 48360
We accept insurance from Beacon Health Options, Cigna, Medicare, Meridian Choice, Aetna, Priority Health, Tricare, HAP, Blue Care Network, Humana, Magellan, Cofinity Network, Blue Cross/Blue Shield, and other providers. Call today to find out what your co-pay would be for counseling.
Schedule an Appointment Today
Please contact the clinic directly to cancel/reschedule appointments

Counseling Services Grand Blanc MI
Counseling Services Flint MI
Counseling Services Bloomfield Hills MI
Counseling Services Milford MI
For More Information about Counseling Services in Lake Orion MI, Call (248) 393-5555