Counseling Services in Michigan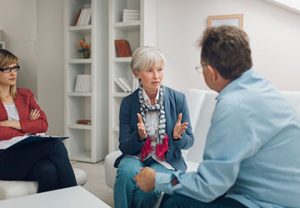 Oakland Psychological Clinic provides a range of counseling services in Michigan. We have mental health specialists in nearly every field, from depression counseling to family therapy and beyond. We also provide psychiatry services, and we have eight locations for your convenience. Some of our most requested counseling programs include:
Depression Counseling with Personalized Coping Strategies
Tested and Proven Anxiety Counseling
Confidential Marriage Counseling and Divorce Prevention Services
Couples Counseling and Premarital Counseling
Family Counseling, Child Counseling and Teen Counseling
Grief Counseling from Compassionate Therapists
Trauma Counseling and PTSD Treatment
Medication Management from Licensed Psychiatrists
Evidence-Based Substance Abuse Therapy and Addiction Treatment
Psychological Testing, Including Bariatric Evaluations and Learning Disorder Testing
Co-Parenting Counseling and Post-Divorce Counseling
Non-Judgmental Anger Management Services
And Other Counseling Services in Michigan
Our Michigan counseling centers are open Monday through Thursday from 8:30 AM to 8:30 PM and Friday from 8:30 AM to 5:00 PM. You can schedule an appointment at a time that's convenient for you. To learn more about our counseling services in Michigan, contact the Oakland Psychological Clinic nearest to you.
Positive Support through Every Milestone
Every transition in life brings about its own challenges. You deserve support through every one of them. Our counseling services are comprehensive – you won't just get advice for a specific part of your life. If you have an unexpected obstacle come your way, your therapist will be there to help you. We want you to achieve the best quality of life, no matter what your circumstances may be.
Personalized Counseling Services for Each Client
You'll Be Matched with the Best Therapist for You or Your Family
Licensed Therapists and Psychiatrists in Michigan
Affordable Mental Healthcare That's Compatible with Insurance
Dependable Support through Every Obstacle
Our Counseling Services Are Compatible with Insurance
Oakland Psychological Clinic accepts many forms of insurance, including Blue Care Network, Humana, Medicare, Blue Cross/Blue Shield, Tricare, Cigna, HAP, Beacon Health Options, Cofinity Network, Aetna, Meridian Choice, Magellan, Priority Health, and other insurance plans. Our counseling services in Michigan fit most insurance plans, and we can verify your insurance before your first appointment. Reach out to us to learn more about your options.
Schedule an Appointment Today
Please contact the clinic directly to cancel/reschedule appointments

Counseling Services Lake Orion MI
Counseling Services Grand Blanc MI
Counseling Services Flint MI
Counseling Services Bloomfield Hills MI
Counseling Services Milford MI
Contact Oakland Psychological Clinic to Learn More about Our Counseling Services in Michigan