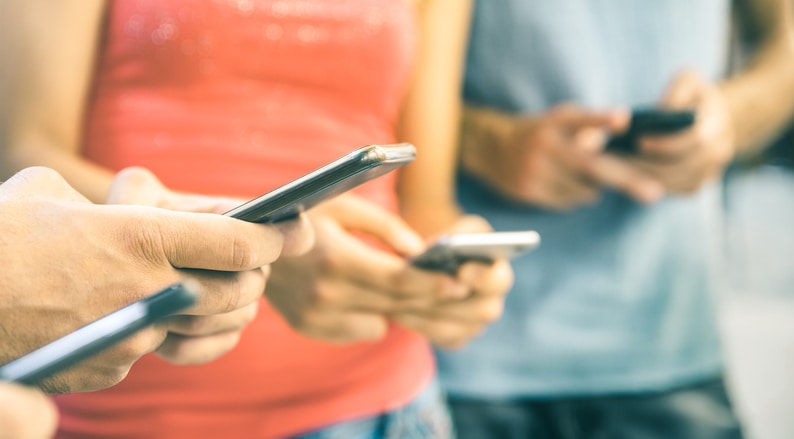 Social media is damaging to your mental health. When used properly, social media is a great platform for sharing memories with your loved ones. However, far too many people find themselves engulfed in their smartphones, and this epidemic is creating a surge of depression and anxiety in America. In this discussion, we will explore the negative correlation between social media and mental health.
Social Media Is Addictive
Social media is not just a source of entertainment. It's an addiction. Every time you see a notification on your phone, your brain releases a small amount of dopamine. That is the same chemical that is produced from smoking a cigarette. Every like, every comment, and every share creates a temporary feeling of happiness, and your mind constantly craves more. That's not real happiness though. It's just an addiction hiding behind a mask.
Social Media Encourages Comparisons
The things people post on social media are filtered clips of their real lives. Translation: what you see on social media is not reality. This is particularly true on Instagram, a platform known for having perfect people with perfect bodies living their seemingly perfect lives. It doesn't matter if it took 100 photos to get the right shot and hours of editing to make it look appealing. What you perceive is perfection.
There is nothing wrong with wanting to create and highlight the beauty, but this pattern of altered reality encourages false comparisons. You suddenly feel insecure because you do not look a certain way or live a certain lifestyle. You feel like an inferior parent, worker, spouse, etc. These constant comparisons are not healthy for your mental health, and they can quickly fuel depression and anxiety.
Social Media Is Socially Isolating
Let that sink in for a moment. Using social media actually isolates you from society. It may feel like you are connected to more people and more events, but how strong are those connections? You only have a surface-level connection with most of your friends online. There may be a handful of people you talk to outside of social media, but for the most part, your friend's list is just a group of people you've passively interacted with.
The more addicted you become to social media, the more you will pull away from friends and family members. Your in-person interactions are interrupted by a screen, and your mind is only halfway committed to what's going on around you. You miss out on the memories you so desperately want to share on social media because you're too busy thinking about sharing them. If you only capture these moments behind a screen, you can never be fully immersed in them.
How to Stop Social Media Addiction
In the second half of this guide, we will explore effective ways to stop social media addiction. Doing this will not only improve your mental health, but it will set you up for better success with depression treatment and anxiety treatment.