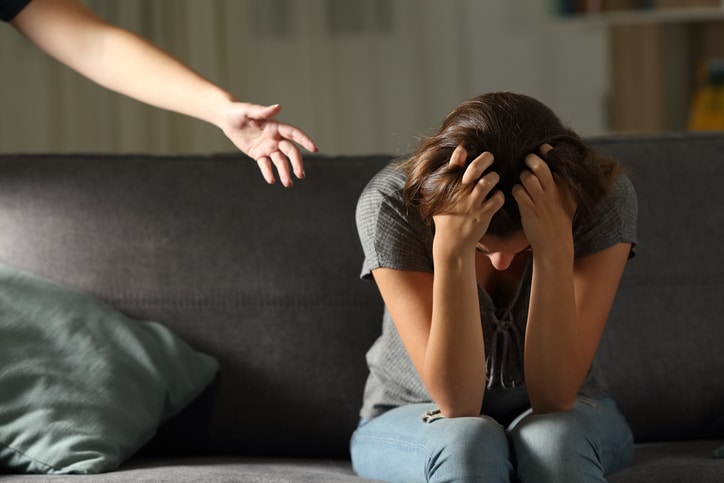 Addiction has a ripple effect. It impacts family members, friends, partners, and others. If you have a loved one who is in addiction recovery, you may be unsure about your role in the process. The guide below explains how to support someone through addiction recovery.
Learn about Addiction and Recovery
Educate yourself about addiction. If you've experienced it yourself, you may already be familiar with elements of addiction. Nevertheless, you need to be aware of what your friend has gone through to get to this stage. Learn as much as you can about addiction symptoms, triggers, recovery steps, types of addiction, and more. This will help you determine how to be the best support for your friend.
Create a Positive Environment for Recovery
If you live with the person or you spend time together in your home, create a recovery-friendly environment. Remove substances from your home that may trigger addiction symptoms. For instance, if your friend is a recovering alcoholic, remove all forms of alcohol from the home. Avoid parties where you know alcohol will be present, especially in the early stages of recovery. Find sober activities to do together that you both enjoy.
Don't Expect Perfection
There are going to be hurdles along the way. Do not set yourself up for disappointment by having unrealistic expectations. Your friend may relapse. Your friend may need to go through rehab again. Your friend may be tempted into addiction, but not actually relapse. Be as supportive as you can be, regardless of what happens.
Attend Meetings with Them, If They Want You to
Simply being there is a form of support – one that shouldn't be underestimated. If your loved one would like you to attend AA meetings, NA meetings or other group sessions, be open to the idea. They may want you there to support them as they share their story.
With this in mind, it is important not to overstep boundaries. If your friend does not want you to attend meetings, respect their privacy. Every person goes through recovery in a different way. Allow your friend to do what is best for him or her.
Be Aware of Your Mental Health
As much as you want to support your loved one, you have to think of your needs as well. If your mental health or relationships are suffering, you need to re-evaluate your involvement. You can still be a positive support system, but you may need to approach it in a different way. If you take care of yourself, you'll be better equipped to take care of others.
For more information about addiction recovery, contact Oakland Psychological Clinic. We provide individual and family counseling services in Michigan, with specialists in nearly every area of mental healthcare.