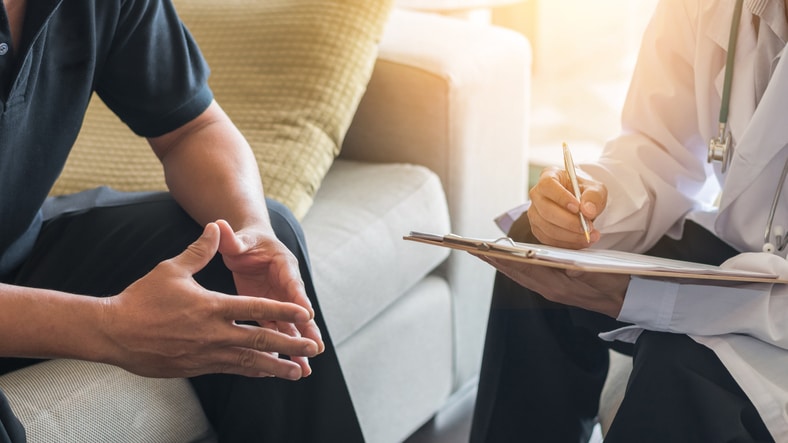 There are many forms of anxiety treatment. Two of the most common treatment paths are talk-therapy and anti-anxiety medication. If you are weighing your options, you may wonder, "Does anti-anxiety medicine work?" The short answer is yes, it can, as long as it is the right option for you.
Determining If Anti-Anxiety Medicine Is Right for You
Some people do well in therapy alone. A therapist can help you discover the root of your anxiety and find solutions to address it. Medication is designed to treat the symptoms of anxiety, not necessarily the source. Some clients use a combination of therapy and medication management, while others manage their anxiety with medication alone.
To determine the right path for you, we recommend first seeing an anxiety therapist. Your therapist can evaluate your symptoms, experiences, and other circumstances to determine if you should see a psychiatrist for medication. At Oakland Psychological Clinic, we have therapists and psychiatrists on staff to assist you. They can coordinate care to find the best treatment route for your needs.
Finding the Right Medication and Dosage
If your therapist and/or psychiatrist determine that medication is a good option for you, the psychiatrist will then work out which medication and dosage best addresses your needs. For example, benzodiazepines (Xanax, Klonopin, etc.) are reactive medications. They are designed for short-term relief, like stopping a panic attack. Long-term medications, such as SSRIs (Prozac, Zoloft, etc.) are preventative. They are designed to be taken every day, and they slowly build up in your system. The effect is less intense initially, but they provide overall mood stabilization.
Because there are so many variations, your psychiatrist will need to assess all the factors at hand. This will include your medical history and other medications you may be on. From there, he or she can determine which anti-anxiety medicine is right for you. The dosage or type of medication may need to be adjusted over time, depending on your experiences.
What to Expect from Anxiety Medication
Anti-anxiety medicine is not an instant cure for anxiety. If you do not treat the underlying issues contributing to the anxiety, you may still experience panic attacks and other anxiety symptoms. If you are prescribed long-term medication, you may not feel the effects right away. Many medications take 30 days to fully go into effect. Ask your psychiatrist what to expect from the specific medication you are prescribed, and talk to him or her about any side effects you experience.
If you would like to speak with a therapist or psychiatrist near you, contact one of our counseling centers in Michigan.