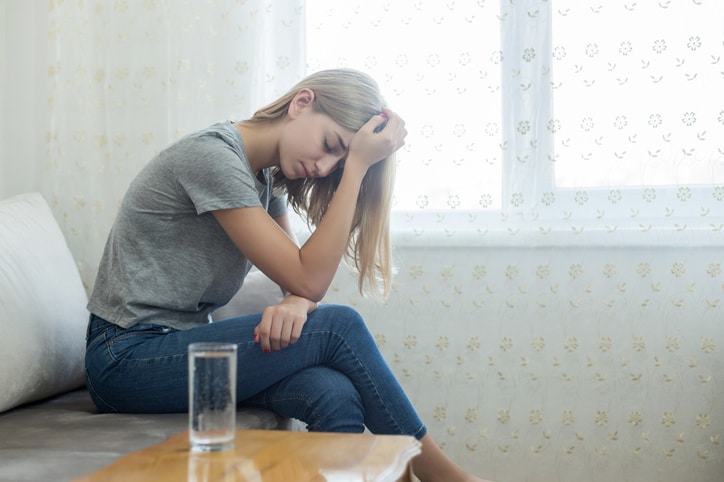 Anxiety attacks are unpleasant, unsettling, and unfortunately quite common. You may have experienced panic attacks throughout your life, or you may be experiencing them for the first time now. What can you do to control the attack or stop it altogether? Read on to learn what to do for an anxiety attack.
Remove Yourself from the Situation
If the anxiety attack was triggered by something, remove yourself from that object or situation. For instance, if it was sparked by a scene on television, turn the TV off or leave the room. Removing yourself from the trigger will limit the progression of the anxiety attack, even if it does not stop it entirely.
Note that not all anxiety attacks have triggers. People who suffer from panic disorder often have panic attacks with no noticeable source. Roughly 5% of adults experience panic disorder at some point in their lives. If you do not know the source of the anxiety attack, the other tips in this guide will still help you through the process.
Focus on Your Breathing
There are two elements driving your anxiety attack – your mind and your body. If you can get your body under control, you will put your mind at ease. Your body is in its fight or flight mode. That's why your heart is racing and you feel out-of-control. Use your breathing to calm your body. Inhale for 3-4 seconds, then exhale for 3-4 seconds. Take deep, slow breaths, and put all your energy into this alone. Do this until you start to feel your body settle down.
Identify Your Surroundings
This method is known as grounding. Identify things you see, sounds you hear, scents you smell, and other sensory elements around you. This will help you feel safe because you know where you are. Something as simple as a pillow or a dog barking can give you the peace of mind to move out of the panic attack.
Find Long-Term Solutions for Anxiety
Anxiety does not go away on its own. The tips above will help you in the moment, but they will not help you prevent anxiety attacks. If you can reduce the frequency and severity of the attacks, you can enjoy a better quality of life. The best way to do this is through anxiety treatment. Work with a counselor to find the underlying issues that contribute to your anxiety. You can bring closure to past traumas, identify anxiety triggers, find the root cause of your anxiety, and learn personalized coping strategies that work for you.
To schedule an appointment with an anxiety therapist near you, contact Oakland Psychological Clinic. We have eight therapist offices in Michigan, and they all offer personalized depression treatment.