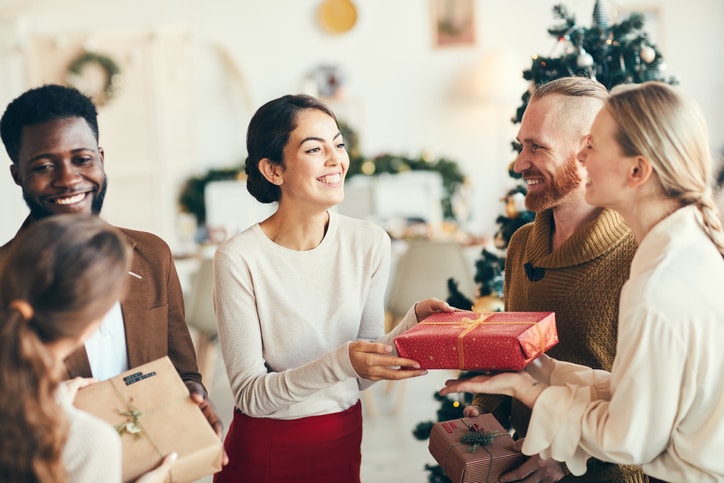 The holidays can be particularly challenging for addiction recovery. Some people feel more depressed or anxious during the holidays, which can trigger addiction. In other instances, the social settings of the holidays create additional temptations. Whatever you're struggling with, there are some steps you can take to maintain your sobriety. Here are five tips for staying sober during the holidays.
Have a Sobriety Plan in Place
Before you attend a holiday event, have a sobriety plan in place. You may choose to attend a meeting before the event or schedule a therapy session on that day. You could arrange a phone call with a trusted friend before and after the event. Do what you feel will best protect your sobriety. Have a safe, executable exit plan in place if you feel overwhelmed by addiction triggers. There is no shame in leaving early.
Avoid Known Addiction Triggers
If you have identified your addiction triggers, try to avoid them during holiday get-togethers. For instance, you may feel like drinking when you're with a certain family member. It may be best to minimize contact with that person during the holidays. If there is a full liquor cabinet in a certain room of the house, avoid it. Even if you have a firm grasp on your addiction, it's best to keep temptations at bay. This will make it much easier to get through an event.
If you know there will be a large amount of triggers at one event, you may only want to make a brief appearance. For instance, the office Christmas party or your friend's New Year's Eve party may be mostly designed for people to drink together. You can bypass stress and anxiety by staying away from those situations.
Keep a Beverage In-Hand
If you're worried about someone offering you a drink, keep a cup of water in your hand throughout the night. This is a simple deterrent that will keep most offers away. If someone does offer you a drink or try to hand you one, just say, "No thank you, I'm good."
Don't Fall into the "Just One Drink" Mentality
This is a pitfall for many people in addiction recovery, especially if they have been sober for a while. The thought is "one drink won't hurt me" or "I'm strong enough to handle one drink." However, that 'one drink' could spark a complete relapse in the future. It may not happen right away, but handling that one drink may give you false confidence in other situations. Before you know it, you're in the trenches of addiction again.
If you accidentally drink something with alcohol in it, don't panic. Simply stop drinking that beverage and move on. This accident doesn't mean that you relapsed, but it can lead to relapse with the wrong mentality. Keep your mind focused on pure sobriety.
Talk to Someone You Trust
Having a good support system is crucial for staying sober. Lean on your support system during the holidays. Talk to your therapist about new obstacles you are facing, and use healthy coping strategies to get through those challenges. Let your sponsor know when you feel overwhelmed. Talk to a close friend when you need a distraction. Don't be afraid to get help when you need it most.
If you'd like to get matched with a therapist near you, our counseling center is here to help. Contact Oakland Psychological Clinic to schedule an appointment with an addiction therapist.