Medication Management in Lake Orion MI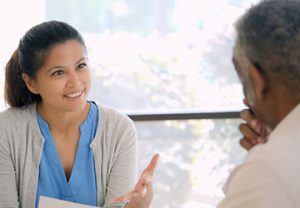 Oakland Psychological Clinic provides confidential medication management in Lake Orion MI. Our psychiatrists are fully licensed, and our services are compatible with insurance. If you are interested in counseling as well as medication management, we offer an assortment of counseling services for you. This includes depression treatment, grief counseling, anxiety treatment, phobia treatment, addiction recovery, marriage counseling, and much more. Your therapist and psychiatrist can coordinate care as needed to ensure you receive truly personalized solutions.
For more information about counseling or medication management in Lake Orion MI, call (248) 393-5555.
Personalized Care from a Licensed Psychiatrist in Lake Orion MI
Medication management is a specialized process that requires expert care. A licensed psychiatrist must find medications that fit all areas of your life, including your existing medications and previous health history. At Oakland Psychological Clinic, we provide individualized medication management in Lake Orion MI. All of our clients receive one-on-one care from an experienced psychiatrist.
Medication Management That Considers Your Medical History, Personal Goals, Current and Future Plans, Lifestyle Habits, and Much More
Coordinated Care – Your Therapist and Psychiatrist Will Work with One Another
An Insurance-Friendly Counseling Center with Transparent Pricing
Custom Care for Every Client and Family
A Safe Place to Discuss Your Personal Struggles
Consistent, Dependable Mental Healthcare from Licensed Providers near You
Whether you've received medication management before or you think it may fit your treatment needs, we are committed to finding the right mental health plan for you. Contact our Lake Orion office at (248) 393-5555 to set up a consultation.
Is Medication Management Right for Me?
Many clients do not require medication management as part of their treatment program. For others, psychiatry is an integral part of treatment. We will help you find the right setup for you based on your needs, goals, medical history, and more. Our office is located at:
Oakland Psychological Clinic
1455 S. Lapeer Road
Ste. 175 North
Lake Orion, MI 48360
Appointments are available Monday through Thursday from 8:30 AM to 8:30 PM and Friday from 8:30 AM to 5:00 PM. Give us a call to find a time that suits your schedule.
Schedule an Appointment Today
Please contact the clinic directly to cancel/reschedule appointments

Medication Management Flint MI
Medication Management Milford MI
Medication Management Bloomfield Hills MI
Medication Management Grand Blanc MI
Call (248) 393-5555 for More Information about Medication Management in Lake Orion MI