Medication Management in Flint MI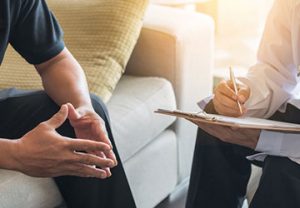 Looking for a counseling center that offers psychiatry services? If so, contact Oakland Psychological Clinic. We provide confidential counseling and medication management in Flint MI. Our staff of licensed therapists and psychiatrists works with men, women, children, and their families. Whether you need individual counseling, couples therapy, medication management, or any other services, we have a program that's right for you. Our office is located at:
Oakland Psychological Clinic: 2222 S. Linden Road, Ste. J, Flint, MI 48532
You may schedule an appointment between 8:30 AM to 8:30 PM Monday through Thursday or 8:30 AM to 5:00 PM on Friday. Reach out at (810) 732-0560 to learn more.
Complete Counseling and Psychiatry Services in Flint MI
Oakland Psychological Clinic, we don't just treat the condition. We treat the whole person. You will receive personalized and comprehensive care no matter how your needs may change. We provide therapy and psychiatry through one convenient location, and our providers coordinate their care plans. This ensures you have the best experience possible, right from the start.
Depression Treatment and Anxiety Treatment from Licensed Psychiatrists and Therapists
Personalized Care Plans for Every Client
Judgement-Free Mental Health Services in a Safe, Comfortable Setting
Medication Management That Meets Your Short-Term and Long-Term Needs
Counseling Solutions for the Whole Family, Including Children and Teens
A Trusted Name in Psychiatry with Great Referrals 
Each client is matched with the best therapist or psychiatrist for his or her needs. To get matched with a medication management provider in Flint MI, call (810) 732-0560.
Affordable Medication Management Compatible with Insurance
Medication management fits most insurance plans. Our counseling center works closely with a number of insurance providers, including Tricare, Humana, Blue Cross/Blue Shield, Meridian Choice, Cigna, Medicare, Aetna, Blue Care Network, Beacon Health Options, HAP, Magellan, Priority Health, Cofinity Network, and other insurance networks. Before your first appointment, we will verify coverage with your insurance company. This will let you know what your out-of-pocket costs will be if any, so we can set up an affordable payment arrangement with you.
Schedule an Appointment Today
Please contact the clinic directly to cancel/reschedule appointments

Medication Management Lake Orion MI
Medication Management Milford MI
Medication Management Bloomfield Hills MI
Medication Management Grand Blanc MI
To Learn More about Medication Management in Flint MI, Call (810) 732-0560