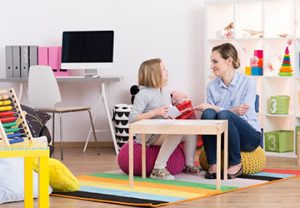 If you are looking for a child psychiatrist in Lake Orion MI, we have several specialists to assist you. We also have a full staff of child therapists, teen counselors, family counselors, and other providers. Your child will be matched with the best provider for his or her specific needs. With Oakland Psychological Clinic, you receive…
Personalized Care Tailored to Your Family and Lifestyle
Affordable Counseling and Psychiatry – We Accept Insurance
Convenient Appointment Times (M-T from 8:30 AM-8:30 PM, F-S from 8:30 AM-5 PM)
Confidential Mental Healthcare with No Judgement Whatsoever
Positive Support through Difficult Life Challenges
We are happy to verify insurance before your first appointment. We accept plans from Blue Cross/Blue Shield, HAP, Blue Care Network, Beacon Health Options, Humana, Medicare, Cigna, Aetna, Meridian Choice, Tricare, Priority Health, Magellan, Cofinity Network, and other insurance providers. Contact us at (248) 393-5555 to schedule an appointment with a child psychiatrist in Lake Orion MI.
Does My Child Need a Psychiatrist or Psychologist?
A psychiatrist prescribes medication for mental healthcare. A psychologist, therapist or counselor uses proven strategies to guide people through their personal struggles. Most of the children we work with start out in therapy. They only see a child psychiatrist if medication is necessary for treatment. When you contact our office, we can help you decide which option is best for your child. Our Lake Orion counseling center is located at:
Oakland Psychological Clinic
1455 S. Lapeer Road
Ste. 175 North
Lake Orion, MI 48360
Give us a call at (248) 393-5555 to get matched with a child psychologist or child psychiatrist in Lake Orion MI.
Compassionate Counseling Services for Children, Teens, and Families
Oakland Psychological Clinic is a full-service counseling group. We provide mental health services for all age groups. You can easily coordinate appointments for the whole family thanks to our extended office hours. Some of our counseling programs include:
Depression Counseling
Psychological Testing
Anxiety Counseling
Family and Marriage Counseling
Teen Counseling, Including Teen Substance Abuse Treatment
Child Psychiatry Services
Trauma Counseling
Grief Counseling
Counseling for ADHD, ADD, ODD, and Other Conditions
And Other Therapy Services
Schedule an Appointment Today
Please contact the clinic directly to cancel/reschedule appointments

Child Psychiatrist Flint MI
Child Psychiatrist Milford MI
Child Psychiatrist Grand Blanc MI
Child Psychiatrist Bloomfield Hills MI
To Schedule an Appointment with a Child Psychiatrist in Lake Orion MI, Call (248) 393-5555