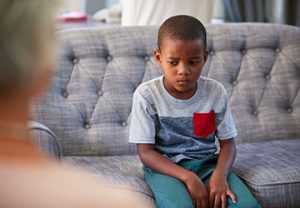 If you are in need of a child psychiatrist in Flint MI, Oakland Psychological Clinic has providers on staff. We offer child counseling and child psychiatry services, as well as teen counseling and family counseling. When you contact our office, we will match you with the best provider(s) for your child. Our counseling center is located at:
Oakland Psychological Clinic: 2222 S. Linden Road, Ste. J, Flint, MI 48532
Appointments are available Monday through Thursday from 8:30 AM to 8:30 PM, and Friday from 8:30 AM to 5:00 PM. Contact us at (810) 732-0560 to see a child psychiatrist in Flint MI.
Should My Child See a Psychiatrist or a Therapist?
Most of the children we see will start seeing a child therapist. They may also go through psychological testing to evaluate their symptoms and provide a diagnosis. From there, we can assess a treatment plan personalized for the child's needs. If that plan involves medication, we will set you up with a child psychiatrist in Flint MI.
Your child may benefit from a combination of therapy and psychiatry. Medication can be used to treat certain symptoms/conditions, but therapy is designed to resolve underlying mental health issues. For instance, if your child experienced a traumatic event, trauma therapy could teach him coping strategies for emotional difficulties. Medication could be used to address symptoms of depression and anxiety, but it will not treat the root cause of those issues. Our providers will determine the ideal course of treatment for your child.
A Full Range of Counseling and Psychiatry Services
Oakland Psychological Clinic provides a full range of counseling services. We cater to clients of all ages, and we welcome diverse families. Our services are compatible with Cofinity Network, Medicare, Tricare, Magellan, HAP, Blue Care Network, Beacon Health Options, Aetna, Cigna, Priority Health, Meridian Choice, Humana, Blue Cross/Blue Shield, and other insurance plans.
Child Counseling
Teen Counseling
Depression Treatment
Anxiety Counseling
Grief Counseling
Trauma Counseling
OCD Treatment
Bipolar Disorder Treatment
Family and Marriage Counseling
Anger Management
Blended Family Counseling
Faith-Based Counseling
And Other Therapy Services in Flint MI
Schedule an Appointment Today
Please contact the clinic directly to cancel/reschedule appointments

Child Psychiatrist Milford MI
Child Psychiatrist Lake Orion MI
Child Psychiatrist Grand Blanc MI
Child Psychiatrist Bloomfield Hills MI
If You're Looking for a Child Psychiatrist in Flint MI, Contact Oakland Psychological Clinic: (810) 732-0560