Anxiety Treatment Near You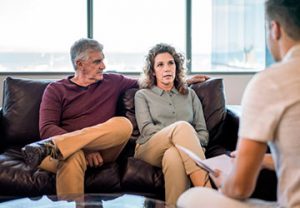 You can conquer anxiety. You can take control of your life again. All you need is the right set of tools and the confidence to use them.
That is the goal of anxiety therapy. Figure out what's causing your anxiety, and then find a solution for it. Combine that with the positive support you'll get from your therapist, and you'll be amazed by the changes in your life. Oakland Psychological Clinic offers proven anxiety treatment near you. The entire process is personalized for each client, down to matching each person with the right therapist. Your needs always remain a top priority, and your privacy is safeguarded.
Your Story Deserves to Be Heard
Find Effective Solutions for Anxiety Triggers
Create Positive Thinking Patterns That Reduce Anxiety Symptoms
Get Dependable Support through Life's Toughest Obstacles
Your Privacy Is Protected at Each and Every Appointment
We Do Accept Insurance
Learn Personalized Coping Strategies You Can Always Turn to
Affordable and Effective Anxiety Treatment near You
To schedule an appointment for anxiety treatment near you, contact Oakland Psychological Clinic. We have eight locations in Michigan, each with anxiety specialists on staff.
Anxiety Treatment Services for Adults, Children, and Teens
Anxiety affects people of all age groups. If your child or teen has experienced anxiety, our experts are here to help. We also provide family counseling and couples counseling with convenient office hours:
Monday through Thursday: 8:30 AM – 8:30 PM
Friday: 8:30 AM – 5:00 PM
Additionally, Oakland Psychological Clinic offers psychological testing to identify learning disorders, attention deficit disorders, neurological disorders, and more. Reach out to learn more about our counseling and psychiatry services.
Judgment-Free Depression Counseling
You do not have to worry about judgment during anxiety counseling. There is no need for embarrassment because your feelings are perfectly valid. We are here to support you through your journey and guide you to a better quality of life.
We accept insurance for anxiety counseling, including plans from Blue Care Network, Humana, Medicare, Cofinity Network, Aetna, Priority Health, Cigna, Beacon Health Options, Tricare, Meridian Choice, Magellan, Blue Cross/Blue Shield, HAP, and other insurance providers.
Schedule an Appointment Today
Please contact the clinic directly to cancel/reschedule appointments

Anxiety Treatment Bloomfield Hills, MI
Anxiety Treatment Lake Orion MI
Anxiety Treatment Milford MI
Anxiety Treatment Flint MI
Anxiety Treatment Grand Blanc MI
Contact Us If You'd Like to Learn More about Anxiety Treatment near You