Addiction Counseling in Lake Orion MI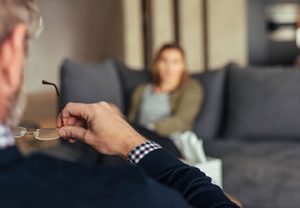 At Oakland Psychological Clinic, we have a team of licensed therapists and psychiatrists. Many of our providers specialize in addiction treatment, using proven solutions and evidence-based strategies. Some of the most sought-after forms of addiction counseling in Lake Orion MI include:
Drug Addiction Counseling
Hoarding Addiction Treatment
Alcoholism Counseling
Prescription Drug Addiction Counseling
Gambling Addiction Treatment
Substance Abuse Counseling
Sex Addiction Counseling
And Other Addiction Therapy Programs
Our office is open Monday through Friday, and we have evening appointments Monday through Thursday. You can schedule your addiction counseling to suit your schedule. Contact Oakland Psychological Clinic at (248) 393-5555 to learn more about addiction counseling in Lake Orion MI.
Why Addiction Therapy Is So Effective
Addiction therapy often has longer-lasting results than medical addiction treatment. That is because it tackles the root cause of the addiction, not just the symptoms. Even if you completely detox from an addictive substance, the old habits can resurface. With addiction counseling in Lake Orion MI, we focus on the thought processes associated with addiction to treat the issue at the source.
Personalized Solutions That Fit Your Lifestyle
Proven Therapy Techniques for Drug and Alcohol Addiction Counseling
Individual and Family Counseling Available to Improve Relationships in Your Life
Evening Appointments to Suit Your Busy Schedule
Confidential Therapy in a Judgement-Free Setting
A Trusted Counseling Center with High Referral Rates
Convenient Appointment Times for Addiction Counseling in Lake Orion MI
At Oakland Psychological Clinic, we understand the chaos of the modern world. You may not have time to come in during traditional business hours because of your work and family schedules. That is why we offer convenient appointment times at our Lake Orion therapist office. You may find us at:
Oakland Psychological Clinic
1455 S. Lapeer Road
Ste. 175 North
Lake Orion, MI 48360
Whether you're looking for family counseling, individual counseling, couples counseling, or any other service, we have a program that's right for you. Contact us today to get matched with an addiction therapist in your area.
Schedule an Appointment Today
Please contact the clinic directly to cancel/reschedule appointments

Addiction Counseling Milford MI
Addiction Counseling Bloomfield Hills MI
Addiction Counseling Near You
Addiction Counseling Flint MI
Addiction Counseling Grand Blanc MI
To Learn More about Addiction Counseling in Lake Orion MI, Call (248) 393-5555