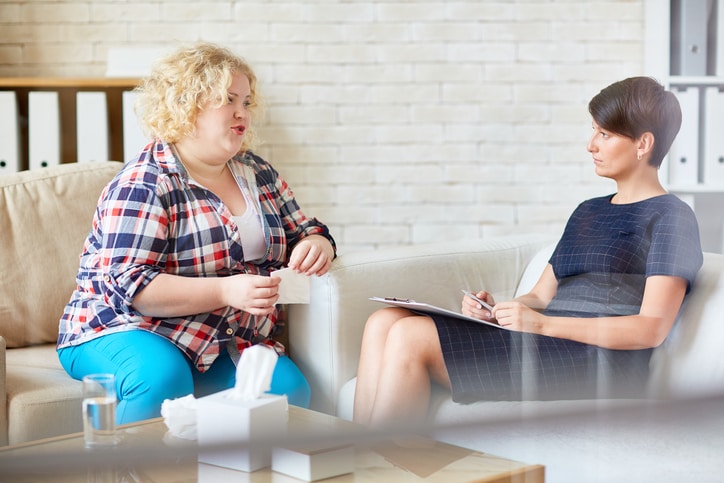 Summertime is here, which means we're all taking a closer look at our not-so-swimsuit-ready bodies. Whether you've struggled with your weight for a while or you've recently put on a few pounds, you may be exploring weight loss techniques to try. Fad diets and miracle pills are never beneficial in the long term, but diet and exercise may not be sufficient on their own. What's the ultimate solution? Weight loss therapy.
What Is Weight Loss Therapy?
Weight loss therapy is a form of cognitive-behavioral therapy that focuses on lifestyle changes that promote weight loss. Diet and exercise impact the physical element of losing weight. Therapy tackles the mental side. If you can get your mind and body working in unison, you are more likely to lose weight and keep it off.
Here are some goals of weight loss therapy:
Figure out what caused you to gain weight in the first place. Is it hereditary, or are there elements of your lifestyle that may need adjusting?
Look for issues that may be causing you to hold onto weight – stress, anxiety, depression, etc.
Change the way you view food, exercise, and other aspects of weight loss.
Find healthy coping mechanisms for stress, sadness, and anger. For instance, if you use food as a source of comfort, you can find alternative options that provide the same joy without weight gain.
Identify outside factors that make you more prone to gaining weight, such as poor sleeping habits or inconsistent eating schedules.
Change the way you see your body to reverse the effects of body dysmorphia (seeing yourself bigger or smaller than you actually are).
The process is completely personalized to fit your needs and goals. Weight loss therapy may not make you lose weight on its own, but it can significantly improve the effects of diet and exercise.
Any Therapy Can Turn into Weight Loss Therapy
You do not need to go int a weight loss therapy program specifically. Almost any form of therapy can become weight loss therapy. For example, let's say that you suffer from depression. As you go through depression treatment, you will manage stress better, get more sleep, get your body/mind on a routine, and feel better as a whole. This will naturally help you lose weight because you are treating your body better.
If you think you have depression, anxiety, or other issues, find a therapist you can trust. Working on those underlying conditions will help you lose weight, even if that is not the primary goal of the process.
How to Find a Therapist Near You
When you start looking for therapists, make sure you work with a counseling center that is well respected in the community. Oakland Psychological Clinic serves several cities in Michigan, including Flint, Bloomfield Hills, Lake Orion, Milford, and many more. We have a longstanding reputation in the communities we serve because of our commitment to quality mental health care. You should also look for a therapist who can work with your insurance, either in-network or as an out of network provider. Finally, you should find someone who specializes in the type of therapy you need, such as anxiety treatment or eating disorder treatment. This will ensure that you get the care that you need from the start.
If you are looking for a therapist in Michigan, contact us. We have several therapist offices in Southeast Michigan, and we would be happy to match you with a specialist that suits your needs.