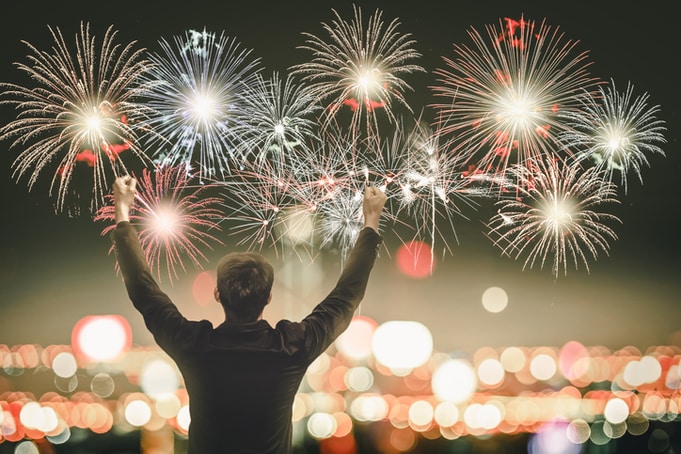 If you plan to set New Year's resolutions for 2020, don't forget your mental health. It's easy to overlook this area of your life, even if it has the greatest opportunity for improvement. Check out these mental health resolutions for the new year, courtesy of Oakland Psychological Clinic.
Be Specific with Your Mental Health Resolutions
No matter what type of resolution you're setting, be specific. Establish realistic, measurable goals that you can strive for. Instead of saying "I will be more positive in 2020," say "I will start each day with a positive affirmation." This turns a vague statement into an achievable task, which will help you maintain your resolutions.
Reserve One Day Each Month to Do Nothing…Absolutely Nothing
Commit to more 'you time' in the new year. Pick one day a month to do absolutely nothing. No appointments, no work, no studying – just rest and relaxation. These mental health days (also known as reset days) can revitalize your energy and bring clarity to your mind. This will prepare you to tackle the days ahead.
Establish a Consistent Sleep Routine
Sleep gives your mind a chance to process emotions from the day. If you have a consistent sleep routine, you can fall asleep faster and stay asleep easier. It's muscle memory at that point. Establish a sleep routine that you can maintain night after night. Go to bed around the same time every evening, and avoid looking at your phone at least 30 minutes before bed. Assign a time to wake up in the morning, even if your schedule doesn't demand it. This repetition can do wonders for your mental health.
Reduce Your Daily Screen Time by One Hour
Your mind is consumed by technology all day long, from your computer screen at work to your phone and TV at home. Take a break from the screens, and you could see a reduction in headaches, an improved sleeping experience, and much more. Set a resolution to reduce screen time by one hour each day. Instead of being on a device, read a book, go for a walk, or play board games with your family. There are endless substitutions to explore.
Compliment Others as Often as Possible
If you have the opportunity to compliment another person, take it. Tell the barista at the coffee shop her ring looks nice. Tell someone at work that you're proud of the progress they've made this week. Positivity breeds more positivity. You'll soon see this good energy come back to you. If you want to make this resolution more measurable, commit to one compliment a day, two compliments per week, or whatever number sounds realistic for you.
Rekindle One Old Friendship / Bring Closure to One Old Relationship
For this mental health resolution, we want to either reduce negativity in your life or bring a new source of positivity to it. If you're hanging on to feelings from an old friendship/relationship, bring closure to them. This may require you to forgive another person or yourself, cut off contact with the other person, eliminate reminders of the other person, etc. Your therapist can guide you through this process.
On the flip side, consider reaching out to a friend you haven't spoken to in a while. This may be someone you knew in high school or college, or maybe a long-distance friend you don't see anymore. Ask about changes in their life, and talk about the exciting changes in your life. This person could become a valuable part of your support system!
It's about Progress, Not Perfection
Wherever life takes you in 2020, be proud of your progress. You don't have to be perfect in everything you do. In fact, we guarantee you won't be! Instead of focusing on what you haven't accomplished, think about all you have accomplished. Approach each task one step at a time, and trust that those steps will add up. Our counseling center is here to support you throughout your journey.
To get personalized tips for setting mental health resolutions, contact an Oakland Psychological Clinic location near you. We can pair you with a therapist to guide you through challenges in the new year. Reduce stress, repair relationships, and resolve personal struggles – all with positive support from a licensed counselor. Reach out today to learn more.