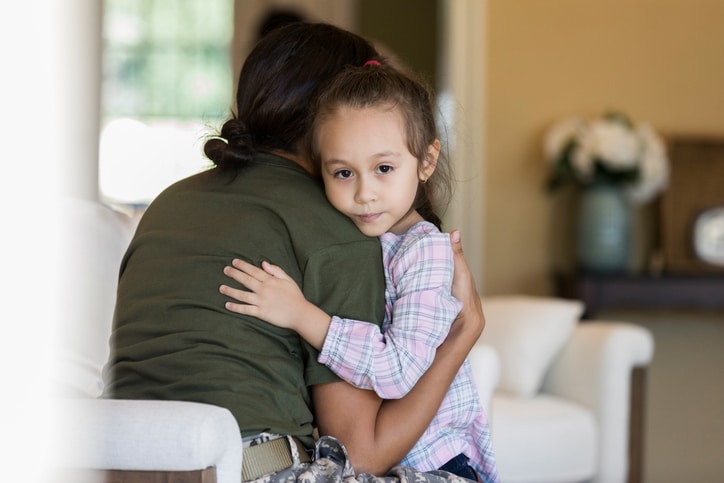 Nearly two million children in the U.S. are diagnosed with depression, but there are countless more who experience some form of depression. Many children remain undiagnosed because their symptoms are interpreted as another condition. What appears as defiance or irritability may actually be depression or anxiety. How can you tell if your child is depressed? Check out this helpful guide from Oakland Psychological Clinic.
Signs of Depression in Children
What does depression look like in children? Here are some potential warning signs:
Sudden changes in mood or behavior
Social withdrawal (no longer wanting to hang out with friends)
Irritability
Difficulty falling asleep or staying asleep
Fatigue
Increased or decreased appetite
Physical pain that does not respond to treatment – typically a stomachache or headache
Sensitivity to discipline or rejection
Difficulty concentrating or staying on a focused task
Unexplained crying or emotional outbursts
Not wanting to participate in extracurricular activities, family events, school, church, etc.
Persistent sadness, guilt, or feelings of hopelessness/worthlessness
As you can see, the signs of depression in children may not 'look like depression.' That is why it is important to be aware of your child's mood and behavioral changes. If a bubbly, active child becomes irritable and withdrawn, chances are there are underlying issues at work. The specialists here at Oakland Psychological Clinic can help you address those issues directly.
Why Children Don't Always Discuss Their Feelings
It would be great if children could just say, "I'm depressed." Most of the time, that doesn't happen though. Here are some reasons why:
Children do not always have the words to express how they feel.
Adults do not always have the time/energy to listen. There is no shame in this. It happens to most parents at one point or another.
Children may not have the tools to translate their feelings into actions. Instead of crying because they are sad, they may throw a tantrum or become withdrawn.
Parents look for ways to fix the symptoms, rather than the underlying issue. This can create a cycle of depression that is never truly 'fixed,' but rather masked until the next event.
Children do not know how to process things they see or hear.
Children are embarrassed about their thoughts, feelings or actions.
The best thing you can do is create an open line of communication with your children. Let them know that they can come to you, even if they feel embarrassed or ashamed. Be open about your own struggles so they know it's normal to feel sad, angry, nervous, etc. The goal here is to become a person that your child can trust in times of need.
Types of Depression Treatment for Children
What can you do if you child is depressed? We recommend child counseling or family counseling as the first step in depression treatment. Children do not always know how to communicate their feelings. Therapy gives them a platform for expression, and it provides tools they can use to sort through and cope with their emotions. Child counselors have extensive experience working with children, so they can identify underlying issues you may not have noticed. The entire process happens in a comfortable, judgement-free environment.
If you would like information about depression counseling for children, contact us today. We will gladly match you with a licensed therapist near you.