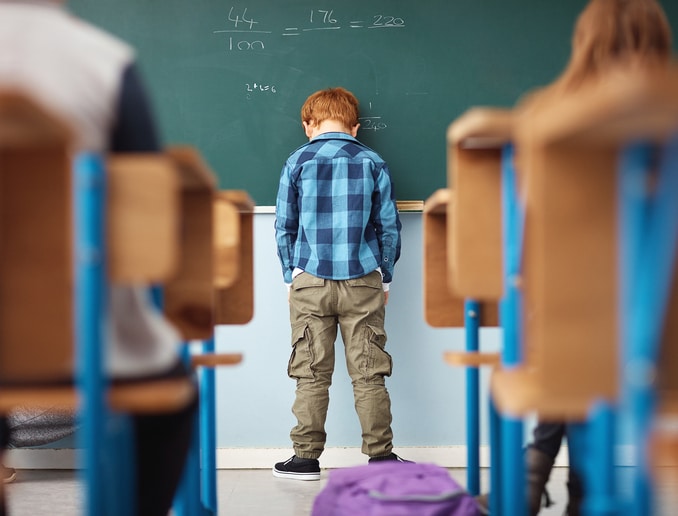 Does my child have a learning disability? Do I have a learning disorder? If you or someone you know has been frustrated at school or work, it could be the result of a learning disorder. Different types of learning disabilities affect the way a person processes are written or spoken information. This is usually noticeable at an early age, but some people do not show signs until later in life.
Let's look at some of the most common signs of learning disabilities and how learning disorders are diagnosed.
Signs of Learning Disabilities in Children
Learning disabilities are often difficult to detect. Parents may not notice the signs when they first develop because they appear to be behavioral problems. Children are also good at hiding their feelings and frustrations, so they may not be vocal about their struggles. Here are some potential signs of learning disabilities in children:
Not wanting to go to school
Difficulty memorizing information, such as times tables or spelling words
Difficulty with grade-level reading, writing, or mathematics
Not wanting to read or write
Working slowly on homework, exams, etc.
Difficulty staying focused (could also be a sign of ADHD)
No attention to detail
Too much attention to detail, like being meticulous about letter formations
Being disruptive in class
Not following directions
Trouble walking and talking in infants/toddlers
Monitor your child's development at each milestone. Some children take longer to speak, walk, write, draw, and communicate than others. If your child is behind though, that could also be an indicator of a learning disability. Contact the experts at Oakland Psychological Clinic to find out if psychological testing is right for your child.
Signs of Learning Disabilities in Adults
Adults may experience the same struggles as children, but they have spent years dealing with the symptoms. Many children find creative ways around their learning disabilities, but that doesn't mean they're 'cured.' If these solutions transition into adulthood, an adult with a learning disorder may find a way to get by.
If you have struggled with reading, writing, mathematics, processing visual/verbal information, or any other learning-related tasks, you could have a learning disability. It may not have been diagnosed as a child, but you could still have it as an adult. Contact us to schedule a psychological evaluation consultation, and we can help you determine if learning disorder testing is right for you.
When Do Learning Disorders Form?
Learning disorders typically take effect at an early age. As we mentioned above though, children may hide the symptoms of learning disabilities. Parents may disregard the signs when they form assuming that the child is acting out or the teacher is not instructing properly. There are countless factors that go into this. If you notice academic struggles at any age, it's important to get tested so you or someone you love can seek proper treatment.
How to Get Diagnosed and Where to Get Treatment
Learning disabilities are diagnosed through psychological testing. A licensed psychologist or neuropsychologist will conduct age-appropriate tests to look for signs of learning disorders. Oakland Psychological Clinic offers psychological testing in Michigan. We have several locations to choose from, all with high referral rates. If you are interested in psychological testing for you or your child, contact us.
After a person is diagnosed with a learning disability, there are several treatment paths available. Children can work with specialists at school or attend a private school with small classroom sizes. Adults may work with a therapist or other specialist to learn how to work around their learning disorder. For more information about treatment, check out our learning disability treatment guide, including helpful tips for parents.