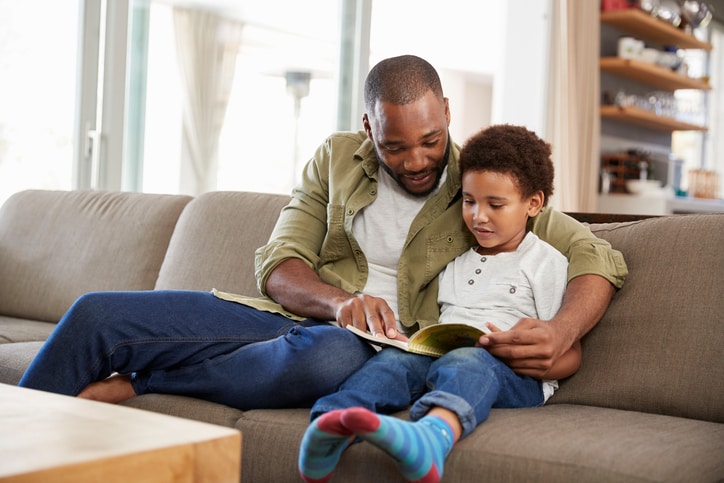 Parenting a Child with Learning Disabilities
Here are some parenting tips for families dealing with learning disabilities:
Get a professional diagnosis. This is the best way to ensure that your child gets the specific treatment he or she needs.
Ask questions and do your research. Be as informed as possible about your child's learning disability so you can understand what he or she is going through.
Talk to your child's educator about ways to help at home. This may be the child's primary teacher or a special education teacher. Figure out what your child's biggest struggles are, and ask how you can help outside of school. Take an active role in your child's education.
Be a part of the IEP development. You know your child better than anyone, so you should have a say in his or her education plan. The school will suggest the best strategies from an educational standpoint, but you can make suggestions for the child's personal needs. You are your child's biggest advocate.
Focus on the solutions, not the problem. Your child will have frustrations. You can sympathize with these, but more importantly, you should find a solution for them. Research creative ways to get around the learning disorder, and find unique approaches for your child's education.
Be supportive at all times. When your child needs to talk, listen. Even if you do not understand what he or she is going through, show your support. That will make all the difference.
Finding Your Own Support System
Parenting is hard under any circumstances, but it can be particularly challenging when your child has a learning disability. You need a strong support system just as much as your child does. If you are involved with an after-school program for learning disabilities, talk to some of the other parents in the group. They understand exactly what you are going through, and they may have ideas you haven't thought of yet.
Educate your friends and family members about your child's learning disability. Teach them about lifestyle adjustments they may need to make, like reading a menu in a public restaurant. These adjustments will vary by child, but it's best for your loved ones to be informed. This will take some of the weight off you.
We also strongly encourage parents to talk to a therapist. Your therapist will help you reduce your stress, balance your schedule, improve your communication skills, and get through your day-to-day hurdles. If you are in a good place with your mental health, you are more likely to be supportive and receptive of your child's needs.
Oakland Psychological Clinic offers individual counseling for children, teens, and adults. We also offer couples counseling and family counseling to resolve conflicts in your household. If you are interested in these or other therapy services, contact us to schedule an appointment with a therapist near you.